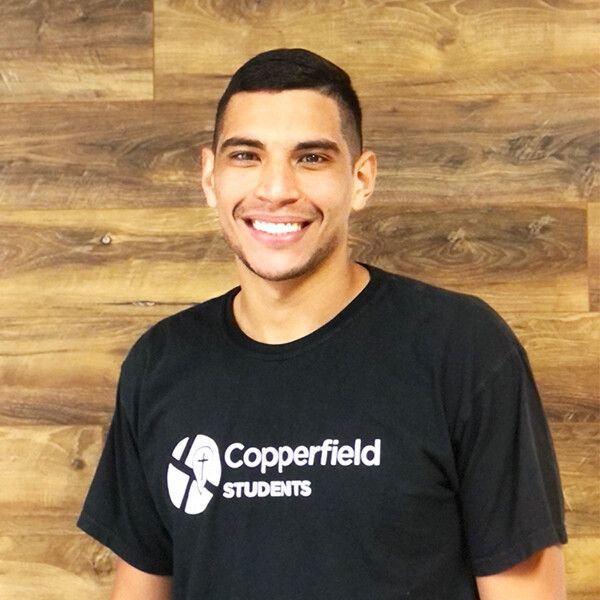 Paul Rivera II
Student Pastor
Paul has been at Copperfield since February of 2020. He currently serves as the Student Pastor. Paul has been serving in student ministry in the Houston area since 2015. He graduated in the Fall of 2017 from Houston Baptist University with a degree in Christianity and in the Winter of 2019 from Houston Baptist University with a Master of Arts in Theological Studies. He has been interested in working in student ministry since he was about 12 years old and hopes to be in it for a very long time.
Paul met his wife, Mikaela, at HBU and married her in October of 2017. Mikaela shares Paul's heart for students and volunteers regularly in the student ministry. They had their first child, Luke, in August of 2020.
Paul loves seeing students recognize the importance of the gospel and allowing it to impact every area of their lives. Paul and Mikaela enjoy trying different foods, spending time with family, and watching movies together.